The Launch of Facebook Stories and What This Means for Businesses
Buoyed by the great success of last year's Instagram Stories, social media giant Facebook has introduced Facebook Stories to their main app. If you've used either Instagram, Messenger or Snapchat recently, you'll be very familiar with how this new addition works.
Once you open the Facebook app, you can now showcase snapshots of your daily life by sharing short videos and photo content. It's focused around the in-app camera and allows you to overlay filters, lenses and location tags to your content, much the same as Snapchat.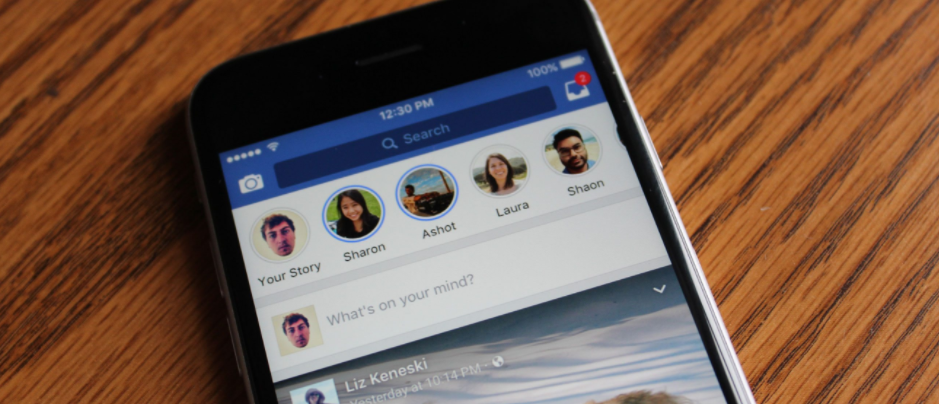 When you share a Facebook Story moment, this can be seen by anyone who is connected with you and viewed by simply tapping the circles at the top of the app. There's also the option to send a private Story directly to certain friends. As with Snapchat, each Story disappears after 24 hours.
Social media is beginning to evolve from text and link-focused sharing to a more visual communication format, and the main networks are getting involved. As Facebook is the world's most popular platform with over 1.2 billion daily users, this provides businesses with a chance to tell their unique brand story to a potentially huge audience.
What does this mean for business?
Brands and creators are already having success producing content on similar platforms. Instagram sees over 150 million daily stories posted on its service and there are over 1 billion combined views of Snapchat stories each day.
After the launch of their own stories feature in 2016, brands seen a larger follower growth on Instagram than any other social channel. This suggests a bright future for visual content.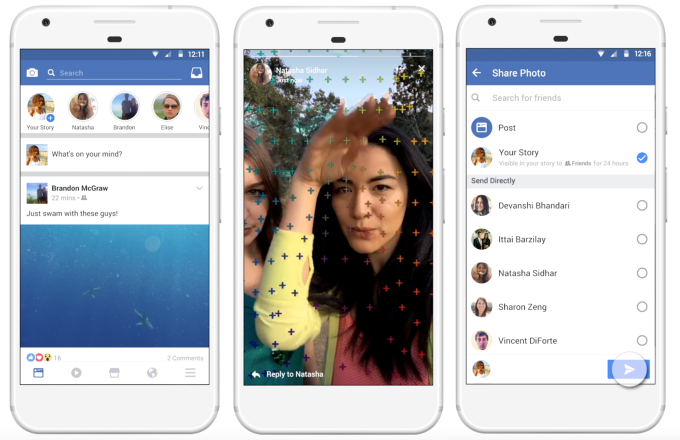 Out of the many social networks that are launching their own version of Snapchat's stories, Facebook has the potential to offer a wider audience appeal. While users of Instagram and Snapchat tend to be of a younger demographic, Facebook has a high number of users for different age ranges. Their users also tend to have more unique connections and can offer brands a larger potential reach.
If the popularity of Facebook Stories continues to grow, this feature will be considered more and more in an organisation's marketing mix. Below you'll find three of many ways that companies can leverage Facebook Stories to help increase community engagement and build brand awareness.
Promotional Offers
Social media users love competitions, giveaways and promotions. Brands can leverage this in many ways, like asking customers to post a Story of them holding their products or offering promo codes to those who watch their Story to the finish. Once a user completes promotional tasks, they can then be rewarded with prizes and rewards relevant to the brand.
Another potential way for brands to capture user-generated content and increase brand loyalty with their customer base is through Facebook Story scavenger hunts, which provide challenges in return for prizes.
Influencer Partnering
Influencer marketing has exploded over the last few years, and social media influencers on Facebook can help brands spread awareness and increase their reach. As Facebook is so demographically diverse, brands can target certain age groups through Stories that otherwise may be hard to reach.
Influencers also have built up trust with their audience, and their promotion of your product can leverage this to enhance your brand personality and prestige with customers.
Live Event Access
With Facebook Stories, brands with larger budgets can provide their audience with direct access to live events. To provide an authentic viewpoint, brands can provide a sneak peak of concerts, sports coverage and cultural events through their content.
Smaller companies can also leverage Stories by including behind-the-scenes look at product launches, access to trade shows, introducing new staff and enabling customers to have look around the office.
What do you think of the new Facebook Stories? Will the feature catch on, or will it be relegated to history like their launch of Notify and Facebook Home? We'd love to hear from you in the comments.
By Chris Kyriacou
Join the conversation #TheFutureOfMarketing
Comments
comments