The Top 5 Viral Brexit Moments on Social Media
The 29th of March is upon us and the Brexit process could finally be coming to an end, or it could continue for another year. Either way, we should focus on what is important; the tweets, the memes and the videos our government have provided us over the past years to play with on social media. Below are our top 5 Viral Brexit Moments on Social Media.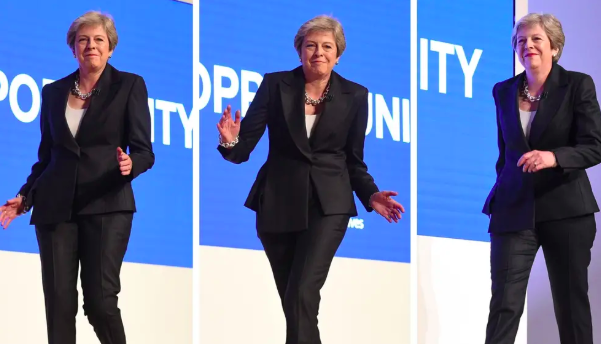 5)
Where to start? How about the person that started it? Mr. David Cameron, bringing the referendum upon the people of the United Kingdom and then taking a hike would undoubtedly get him some stick on socials. His tweet from 2015, trying to win the election over Ed Miliband didn't age well, still getting replies during 2016, 2017 and 2018. Read the below tweets, you won't be able to keep a straight face.
Britain faces a simple and inescapable choice – stability and gffstrong Government with me, or chaos with Ed Miliband: https://t.co/fmhcfTunbm

— David Cameron (@David_Cameron) May 4, 2015
Christ Dave, even you must wish Ed won.

— Mark Reel (@markreel) December 4, 2017
me dreaming of "chaos with ed miliband" pic.twitter.com/RZHGN5dxLt

— James (@jmsknt) December 12, 2018
4)
Onto the next hurdle for the UK, the referendum. Whilst the public were deciding whether to stay or leave, others were looking for love in the love island viler. They had no idea what was going on with Brexit. Literally, they had NO IDEA. Conversations between the girls quickly switch from boys to Brexit and then from trees to cheese and of course their main concern whether they would still be able to go on holiday. The video gained 148,346 views and 1,000 likes.
3)
52% voted 'leave' in the referendum and we had two years to prepare, the question was who was going to be the MP to guide us through it. During the results process Jeremy Corbyn wanted to celebrate the Labour votes with a simple high five but instead ended up hitting the air. The video gets funnier every time you watch it and Jeremy Corbyn's High five has gone down as the most awkward in the history of high fives. The video reached 215,029 views and received 296 likes on YouTube.
2)
In October 2018 at the Tory Party Conference, the Guests were expecting Theresa May, the formal Prime Minister but little did they know they were going to be greeted by Theresa May, the Dancing Queen. With no rhythm, Mrs May attempted to dance her way across the stage. The video reached 261,240 views and 536 likes on YouTube and memes on Instagram were endless.
View this post on Instagram
1)
Being the Prime Minister at a time of Brexit is not an easy job and I don't think we would blame Mrs May for being a little stressed out or even angry. Therefore when the video of her swearing behind closed doors came out there were no judgements, we understood as a nation that she had found her own coping mechanism. The video will undoubtedly make you laugh out loud and reached 9,427 views on YouTube.

By Elena Georgiou
Comments
comments