How Snapchat saved lives during Hurricane Irma
When Snapchat first released the Maps option, people were not much interested in using this feature. Snap Map was a new location-sharing feature that allows to view videos from friends and strangers whose posts are public. However, after watching how the creepy feature gave us a look into floods, damage and roads to avoid during Hurricane Harvey people took a lot of interest in it.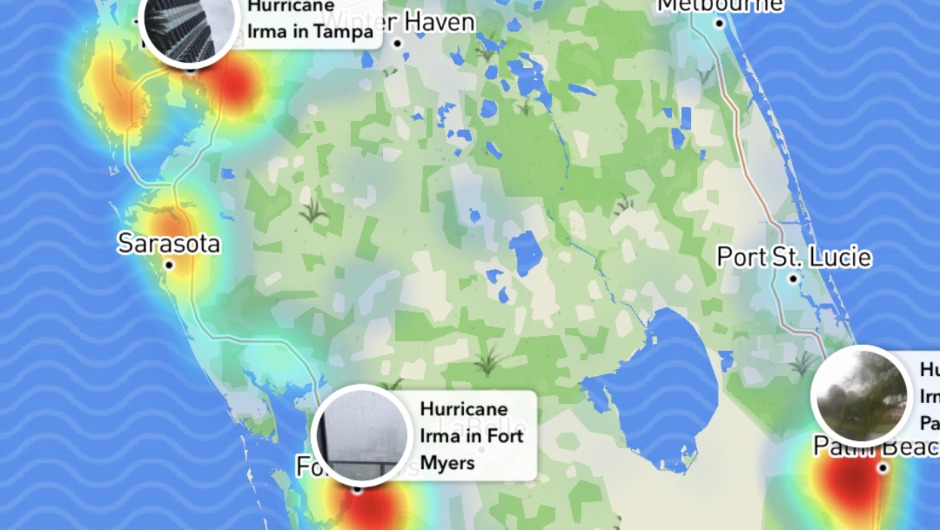 Snap Maps became a helpful tool during Hurricane Harvey in August, when people used the feature to document the storm's destruction in real time. This in turn has helped to save a lot of lives. Snap Map displayed the specific location of Snaps shared by the public allowing users to zoom in on any location in the world to see what photos and videos people are posting.
Snapchat's geolocation and time stamp feature ensures that it came from that particular location at a specified point in time. People were able to know the locations of power outages and watch the floodwaters rise or recede, through the eyes of Snapchatters posting from a particular location over time. More than 300,000 submissions were received in 86 hours as Harvey approached and began to pummel Texas.
Unlike the national broadcast channels that made posts of several key locations to report on the situation, Snap Maps showed thousands of vantage points of Irma's impact on Florida and as the hurricane traveled North through the U.S. Thanks to Snap Map, not only it enabled us to see Floridians prepare for the storm in real time but also it had helped them to remain safe by providing up-to-date information about what was happening in the region.
By Chris Kyriacou
Join the conversation #TheFutureOfMarketing
Comments
comments