5 Instagram Hashtag Hacks To Save Your Life
Everyone knows the benefits of using hashtags in your posts on Instagram, but nobody entirely knows how to use them.
So we thought we'd come up with five Instagram hacks to save your life which you may or may not find useful.
Let us know in the comments which hack you didn't already know.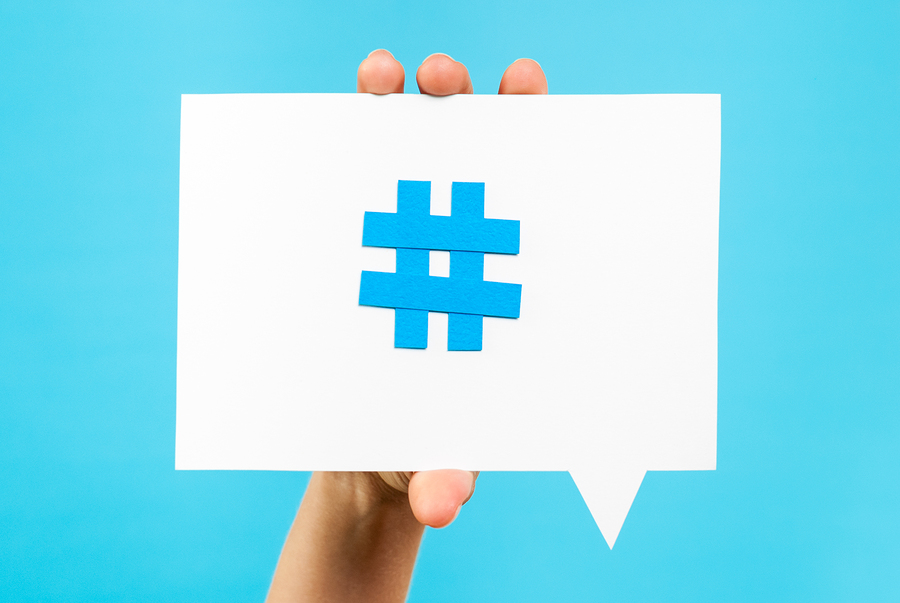 1) How many to use?
Often a very popular question we get, is how many hashtags should I use? And am I using enough? Or am I using too many?
The answer: simple, more is better! Instagram doesn't penalise you for using more hashtags then usual, however, you are limited to up to 30 hashtags, so we tend to recommend using as much as possible from 20-30. Who cares if you hashtagged thirty different #MondayMotivation related hashtags! #icantwaittofinishworkthisweek
2) Have Primary & Secondary Hashtags
What is this I hear you ask? We recommend having both primary and secondary hashtags defined for your business and audience.
Primary hashtags: these are 2-3 branded hashtags that communicate a USP to do with your business or your marketing tagline.
Secondary hashtags: these are 20-30 industry related hashtags that are slightly broader to your audience and can be a combination of mass market and niche market hashtags (saving this one for the fifth and final point).
 3) Where do I put them?
A very controversial talking point, similar to Messi or Ronaldo, White Bread or Brown Bread, EastEnders or Coronation Street?
You have two choices.
One, in the caption.
Two, in the first comment.
Which is it?
The answer: a combination of both! Use your primary branded hashtag in the caption (1-2 hashtags) and your secondary hashtags (20-30 hashtags) in the first comment. Why you ask? The 20-30 hashtags in the first comment become hidden but still have the same effect as they would being placed in the caption, so everyone's a winner.
4) What hashtags to use?
Struggling to find what hashtags to use? Lacking insta inspo?
The answer: use a combination mass market and niche market hashtags. What do we mean by this? It's simple, split up half of your hashtags to appeal to the mass market, such as single word hashtags like for example #gym #training #fitness.
Then complement the remaining half with niche market hashtags that are very specific to your type of post i.e #londonpersonaltraining #londongym #traininginlondon.
We find that the niche market hashtags have less competition for your post to be seen amongst your users in the explore feature, with your highest quality content performing best if it stands out via the mass market hashtags.
5) Frequency of Hashtags?
One important factor to consider for your hashtag strategy is how often you're using the same hashtags.
Don't use the same hashtags over and over again, otherwise this will increase your chances of being shadow banned by Instagram –  Instagram can see you are using the same hashtags over and over again and consequently punish you by limiting previous levels of exposure on the explore feature.
The answer: always make sure to mix up your hashtags and try to change up 80-90% of the hashtags you choose to use for each and every post.
By Chris Kyriacou
Join the conversation #TheFutureOfMarketing
Comments
comments